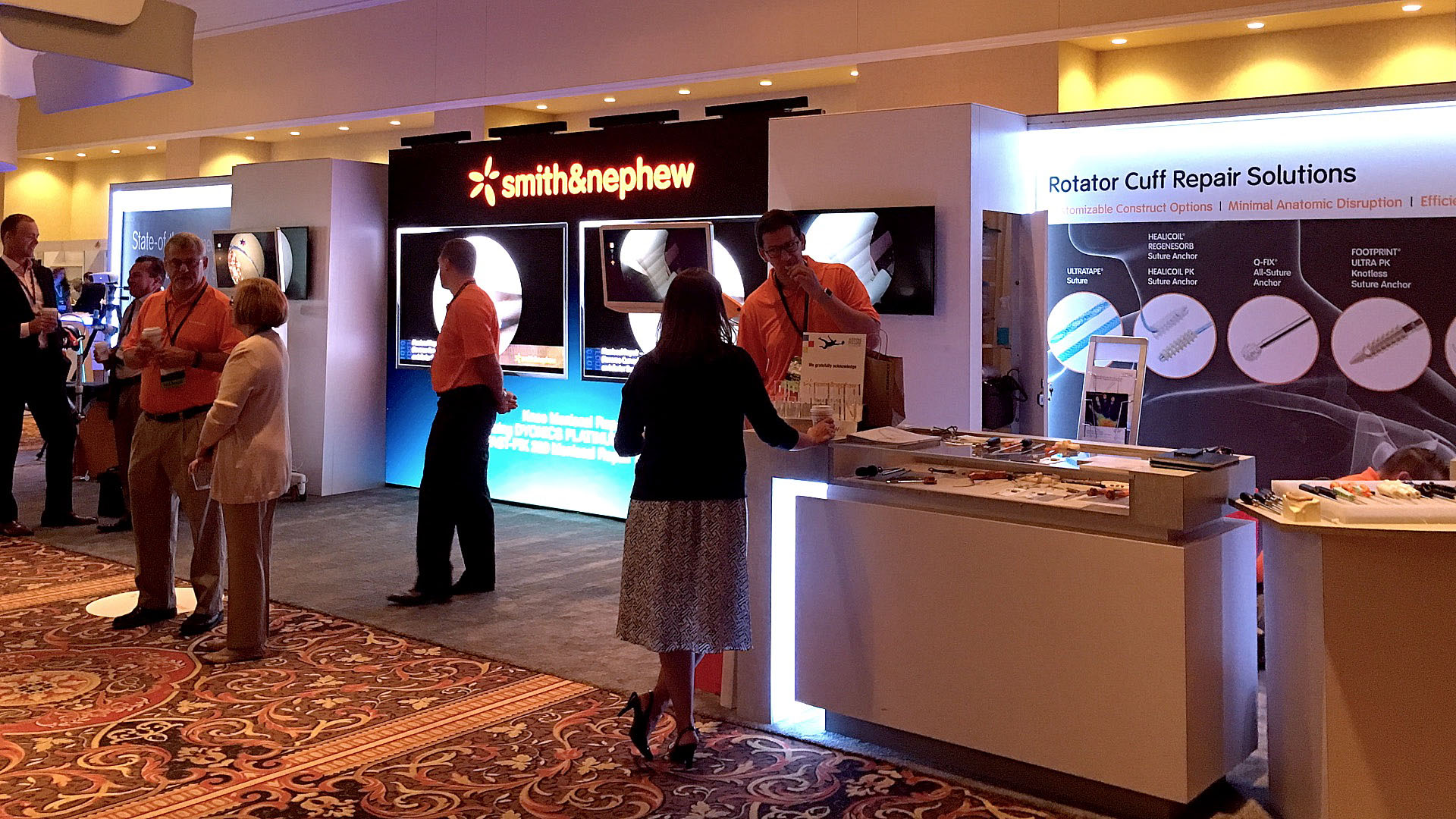 According to a new series of reports on the Europe market for orthopedic soft tissue repair by iData Research, the changing European population demographics is the main driver of growth for the market. As more of the baby boomer generation reaches retirement, their need for soft tissue arthroscopic surgery increases. This combined with the popularization of active lifestyles has made the need for orthopedic soft tissue repair increase. Arthroscopic surgery is becoming the preferred method of treatment as it is less invasive and reduces recovery time.
"The largest segment in the European orthopedic soft tissue repair market was the ACL/PCL fixation device market," explains Jeffrey Wong, Strategic Analyst Manager at iData Research. "The ACL/PCL fixation device market is characterized by shifting product preferences for newer devices, such as cortical fixation devices."
One major trend within the orthopedic soft tissue repair market is the shift towards all-suture anchors, also known as soft anchors. Suture anchors are used in many segments in the market and the emergence of this new segment has shifted the dynamic of some the segments. All-sutures have been gaining market share in both the rotator cuff repair and shoulder labrum repair markets. As a result, many competitors have introduced their own all-suture anchor products.
The fastest growing segment in the European soft tissue repair and sports medicine market is the meniscal repair market. This was largely attributed to the continued transition towards hybrid devices. Hybrid devices command a premium price and have excellent clinical outcomes. Therefore, rapid adoption of these new devices has propelled the market into fast growth. Europe's aging population coupled with an increasingly active population has also augmented the number of procedures being performed as more people are likely to get injured. This market is expected to carry on growing at an accelerated rate.
The European orthopedic soft tissue market is largely controlled by three main companies: Smith & Nephew, Arthrex and DePuy Mitek. In addition to their current dominance in the market, they are also very active in product innovation which creates emerging markets that will drive growth in the market. These three companies maintain their lead in the market with their presence in the largest segments of the market. Collectively, Arthrex, Smith & Nephew and DePuy Mitek mainly focuses on the rotator cuff, shoulder labrum, ACL/PCL fixation, meniscal repair and hip arthroscopy markets. Arthrex has further maintained their position with a wide range of products and surgeon training.
Other notable companies include Zimmer Biomet, ConMed Linvatec, Stryker, Wright Medical, TETEC and CO.DON. These companies are important as they provide product innovations that drive market growth and the leading market competitors will follow the trends, such as Zimmer Biomet creating the all-suture anchor market.
For Further Information
More on the orthopedic soft tissue repair market in Europe can be found in a series of reports published by iData Research entitled the Europe Market Report Suite for Orthopedic Soft Tissue Repair Devices. The full report suite includes reports on the following markets: tendon reinforcement grafts, suture anchors, interference screws, intratunnel fixation devices, cortical fixation devices, cross-pins, washer and post, osteochondral allografts, meniscal allografts, autologous chondrocyte implantation, osteochondral autografts, juvenile allograft implant and microfracture adjunct, suture meniscal repair devices, implant meniscal repair devices, hybrid meniscal repair devices, hip radiofrequency probes, banana blades, hip access kits and disposable suture passers.
The iData report series on orthopedic soft tissue repair devices covers the U.S. and 15 countries in Europe including Germany, France, the United Kingdom (U.K.), Italy, Spain, Benelux (Belgium, Netherlands and Luxemburg), Scandinavia (Finland, Denmark, Sweden and Norway), Portugal, Austria and Switzerland. Reports provide a comprehensive analysis including units sold, market value, forecasts, as well as detailed competitive market shares and analysis of major players' success strategies in each market and segment. To find out more about orthopedic soft tissue repair market data, register online or email us at [email protected] for a Europe Market Report Suite for Orthopedic Soft Tissue Repair Devices brochure and synopsis.