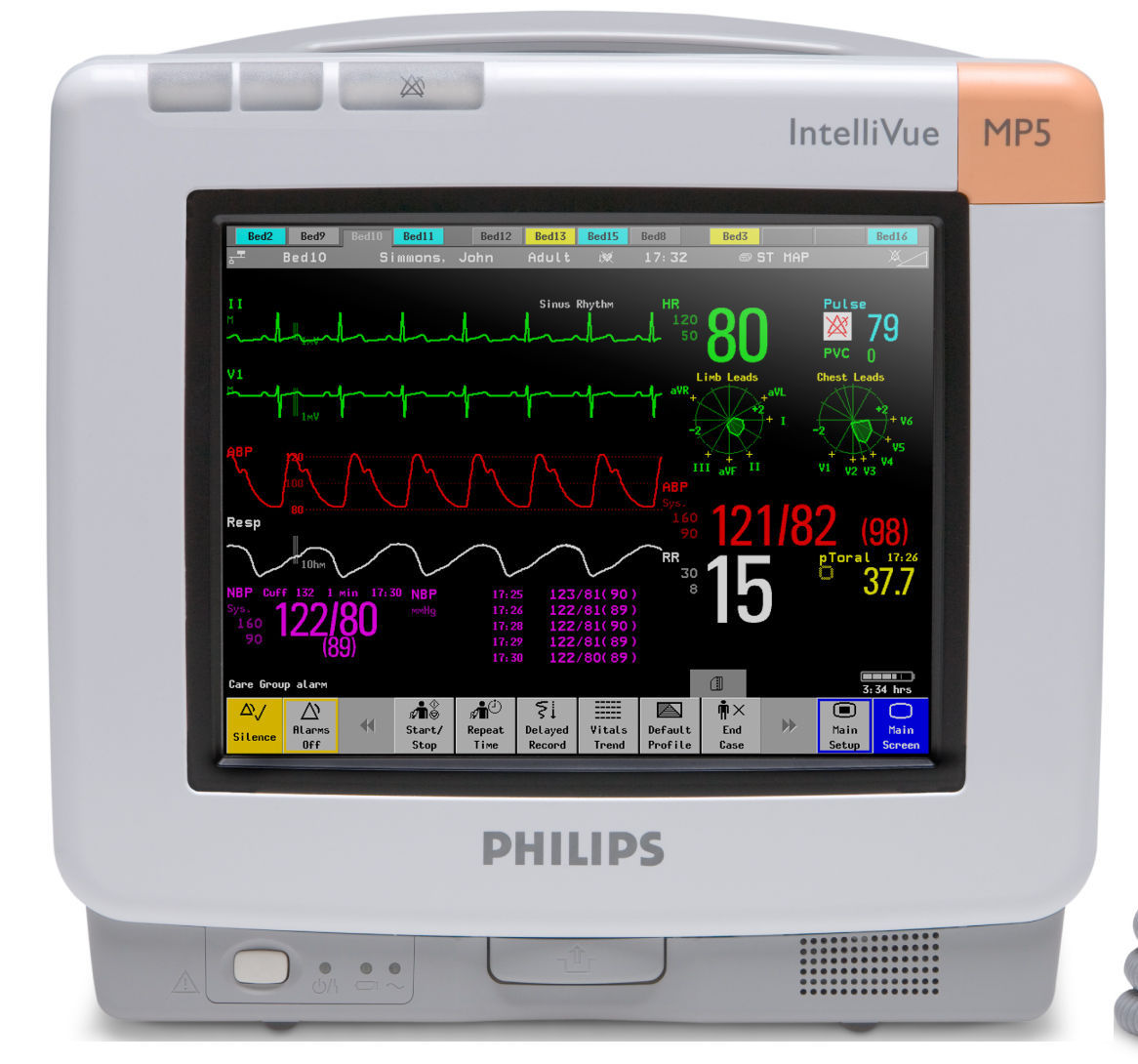 According to a new series of reports on the Australia market for patient monitoring equipment by iData Research, some hospitals in the region cannot afford high-cost monitoring platforms due to budget constraints. Additionally, reimbursement cuts are resulting in rapid average selling price declines. This lack of reimbursement has resulted in low growth for many of the patient monitoring market segments in Australia.
"In order to mitigate these market declines, the adoption of less-invasive, more accessible, patient-centric monitoring devices are helping alleviate pressure associated with budgetary constraints across the care continuum," explains Kamran Zamanian, CEO at iData Research. "For example, emphasis is being placed on patient comfort and mobility across lower-acuity care settings, wherein gaps in monitoring are further filled with wireless portable solutions."
Despite increasing unit sales, increased competitiveness within the total patient monitoring market has had a negative impact on market growth. The entry of low cost foreign competition has been especially disruptive. However, the long-term prospects remain positive as demand for quality patient monitoring solutions will enable unit sales growth to outpace pricing pressure.
Philips Healthcare is the leading competitor in the Australian patient monitoring market. The company competes in the multi-parameter vital sign monitoring market, wireless telemetry, pulse oximetry and fetal/neonatal monitoring markets. Their IntelliVue™ and SureSigns™ product lines range from low to high-acuity and have flexible product designs ranging from extremely compact to portable bedside units.
GE Healthcare is the second leading competitor in the Australian patient monitoring market. GE offers an extensive product line that not only includes a range of low- to high-acuity monitoring devices, but also telemetry devices and networking solutions. Their product lines include the CARESCAPE™ B series and new B40™ patient monitors which can feed into the CARESCAPE™ central stations and mobile viewers to access patient information. Additional competitors in the Australia patient monitoring market include Dräger Medical, Medtronic, Mindray, Nihon Kohden, Natus Medical, Compumedics, Welch Allyn, Spacelabs Healthcare, Nonin and Smiths Medical among others.
For Further Information
More on the patient monitoring device market in Australia can be found in a series of reports published by iData Research entitled the Australia Market Report Suite for Patient Monitoring Equipment. The suite covers reports on the following markets: multi-parameter vital signs monitoring, wireless ambulatory telemetry monitoring, electromyogram monitoring, electroencephalogram monitoring, fetal and neonatal monitoring, pulse oximetry.
The iData report series on patient monitoring devices covers the U.S., China, Australia, India, Japan, South Korea and 15 countries in Europe including Germany, France, the United Kingdom (U.K.), Italy, Spain, Benelux (Belgium, Netherlands and Luxemburg), Scandinavia (Finland, Denmark, Sweden and Norway), Portugal, Austria and Switzerland. Reports provide a comprehensive analysis including units sold, market value, forecasts, as well as detailed competitive market shares and analysis of major players' success strategies in each market and segment. To find out more about patient monitoring device market data, register online or email us at [email protected] for a Australia Market Report Suite for Patient Monitoring Equipment brochure and synopsis.
About iData Research
iData Research is an international market research and consulting firm, dedicated to providing the best in business intelligence for the medical device industry. Our research empowers our clients by providing them with the necessary tools to achieve their goals and do it right the first time. iData covers research in: Spinal Implants and VCF, Spinal MIS, Orthopedic Soft Tissue Repair and Regeneration, Orthopedic Trauma, Large & Small Joints, Dental Operatory Equipment, Dental Material, Dental Lasers, Dental Prosthetics, Dental CAD/CAM, Dental Bone Graft Substitutes, Ophthalmics, Ultrasound, X-Ray Imaging, Diagnostic Imaging, Oncology, Vascular Access, Interventional Cardiology, Cardiac Surgery, Cardiac Rhythm Management, Electrophysiology, Operating Room Equipment, Surgical Microscopes, Robotics and Surgical Navigation, Laparoscopy, Urology, Gynecology, Endoscopy, Anesthesiology, Wound Management, Orthopedics and more.
We have built a reputation and earned our clients' trust based on consistent and uniquely intelligent research that allows our customers to make confident decisions and impact their businesses. A combination of market expertise and over a decade of experience has resulted in a deep understanding of the medical device industry that has inspired innovation and propelled our clients to success.