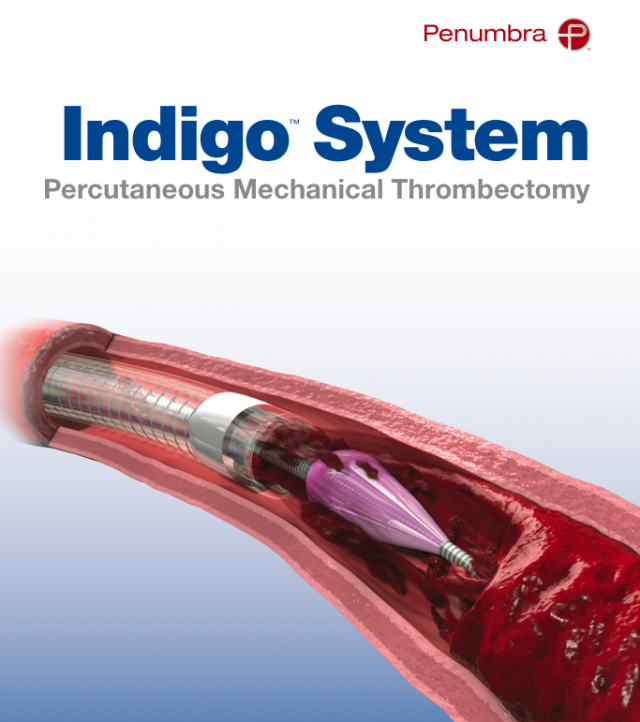 According to a new series of reports on the European neurological device market by iData Research, a major emerging trend is the growth of mechanical thrombectomy devices for the treatment of ischemic stroke. As a result, mechanical thrombectomy devices have become the fastest growing segment in the European neurological device market.
This market includes stent retrievers and suction thrombectomy catheters. Stent retrievers are currently used in 50% to 60% of all thrombectomy procedures in Europe. Suction thrombectomy is also used in the majority of these procedures in Europe. Rapid growth in unit sales in this market is driven by procedural growth as a result of five pivotal clinical trials over the past several years that demonstrated improved clinical outcomes after mechanical thrombectomy treatment.
There has been a strong shift in Europe towards the use of a combination of aspiration and stent retrievers but now the market is moving even farther towards aspiration-only techniques. There has been huge variability on reported success rates with aspiration-only which influences the frequency that a stent retriever is required in combination. Additional clinical trials will drive whether the devices continue to be used in conjunction or whether one category will cannibalize shares form the other.
"The average selling price (ASP) of both categories of devices is expected to remain stable over the next several years," explains Jeffrey Wong, Strategic Analyst Manager at iData Research. "However, stent retrievers drive the overall market value due to the higher ASP it commands and the need for more than one device per procedure."
There are several competitors in this market and a few others are still attempting to gather safety and efficacy data in order to bring their products to market. This pricing pressure will not have a significant impact on ASP. Thus far, Germany is the most penetrated market in Europe and is responsible for a majority of the unit sales.
Penumbra is the leading competitor in the European mechanical thrombectomy market due to the company having the only suction thrombectomy system specifically designed for the treatment of ischemic stroke. They are also currently undergoing trials to seek approval of a 3D Revascularization device which they aim to market as an addition to their aspiration device.
Medtronic is currently the second leading competitor in the European mechanical thrombectomy market, with a majority share in the stent retriever market. Additional competitors in the European mechanical thrombectomy market include Stryker, Acandis, Neuravi, NextGen Medical System and Phenox among others.
For Further Information
More on the neurology market in Europe can be found in our report published by iData entitled Europe Market Report Suite for Neuromodulation, Neurovascular, Neurosurgical and Monitoring Devices 2017, which covers market segments for Cerebrospinal Fluid Management, Intracranial Pressure Monitoring Devices, Detachable Coils, Liquid Embolics, Neurovascular Catheters, Neurovascular Guidewires, Neurovascular Stents, Neuromodulation Devices, Neuroendoscopes, Stereotactics, Ultrasonic Aspirators, Aneurysm Clips, Intrathecal Pumps, and Neurosurgery Robotic Assisted Surgery Systems.
The iData series on the market for neurology devices covers the United States, China, India, Japan and 15 Countries in Europe. Full reports provide a comprehensive analysis including units sold, procedure numbers, market value, forecasts, as well as detailed competitive market shares and analysis of major players' success strategies in each market and segment. Register online or email us at [email protected] for an Europe Market Report Suite for Neuromodulation, Neurovascular, Neurosurgical and Monitoring Devices 2017 brochure and synopsis.