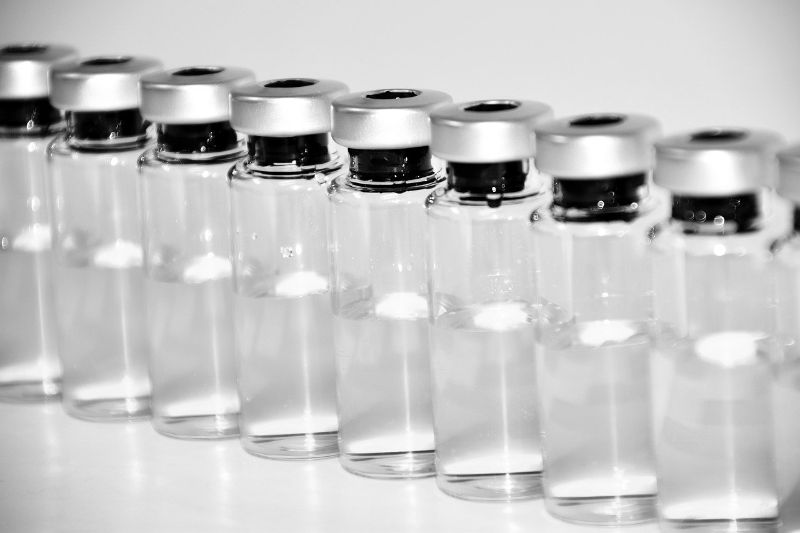 OncoSec and Inovio Pharmaceuticals have announced they are testing potential COVID-19 vaccines and pursuing first-in-human Phase 1 clinical trials. As of April 9, the FDA has not approved any preventative or therapeutic coronavirus vaccines for use against the SARS-CoV-2 coronavirus (COVID-19).
While OncoSec has submitted an investigational new drug (IND) application for its vaccine, CORVax12, it is still pending FDA approval.
Inovio has already received FDA approval its vaccine candidate, INO-4800, and set to begin testing this week.
Initialing Phase 1 clinical trials, Inovio Medical will be administering doses of INO-4800 in up to 40 healthy adults at the Perelman School of Medicine at the University of Pennsylvania in Philadelphia and the Center for Pharmaceutical Research in Kansas City. Screening for participants is currently underway.
Each participant will receive two doses of INO-4800 four weeks apart. The initial immune responses and safety data from the study are expected by late summer.
Inovio aims to begin Phase 2 efficacy studies as soon as the Phase 1 data is available. The company has already manufactured thousands of doses of the vaccine for Phase 1 and 2 trials and is working to have 1 million doses of INO-4800 by the end of the year for additional trials and emergency use.
According to Inovio's press release, preclinical results for INO-4800 have been consistent with completed Phase 1 vaccine study results for Middle East Respiratory Syndrome (MERS), showing well-tolerated and induced high levels of antibody responses in 95% of subjects, while also generating broad-based T cell responses in nearly 90% of study participants.
"Without a new safe and effective vaccine, the COVID-19 pandemic is likely to continue to threaten lives and livelihoods. " Dr. J. Joseph Kim, President and CEO of Inovio, stated in the press release. " It also demonstrates the power of our DNA medicines platform to rapidly develop and advance a vaccine for Covid-19 into Phase I clinical testing."
Providence Cancer Institute has submitted an Investigator-Initiated IND application, along with a clinical trial protocol to the FDA in hopes of beginning a first-in-human Phase 1 clinical trial for OncoSec's CORVax12 COVID-19 investigational vaccine.
If cleared by the FDA, OncoSec will provide Providence with its next-generation investigational APOLLO generator technology to evaluate the adults administered the vaccine during Phase 1 trials.
According to OncoSec's press release, CORVax12 is a combination of TAVO™ (plasmid IL-12) and a DNA-encodable version of the SARS-CoV-2 spike or "S" glycoprotein designed to enhance immunogenicity developed by researchers at NIH's National Institute of Allergy and Infectious Diseases (NIAID).
"Previous vaccine efforts against coronaviruses, including the SARS coronavirus, have focused on the S glycoprotein, which facilitates interaction with the host cell through binding to the ACE2 receptor," said Dr. Rom Leidner, Co-Medical Director, Head and Neck Cancer Program at Providence Cancer Institute. "Given the structural similarities between ACE2-receptor binding domain of the SARS-CoV-2 and SARS-CoV viruses, we would like to explore whether a similar strategy with OncoSec's CORVax12 may hold potential as an effective vaccine."
COVID-19 has already caused a significant social and economic impact on medical device organizations world wide. At iData Research, it is our prime responsibility to keep you updated on the latest market trends in the industry. We are working hard to update reports within our report library to reflect on the changes in the market due to the effects of the coronavirus. Through our MedSKU service, our clients will be able to track the changes within different market segments based on the hospital purchasing data.
In addition, we have created a dedicated page, COVID-19: Implications for the Medical Device Industry, to post news updates and provide information on the current market situation. We hope that the page can help industry leaders ask the right questions and shed light on what the future might hold for different medical devices markets.