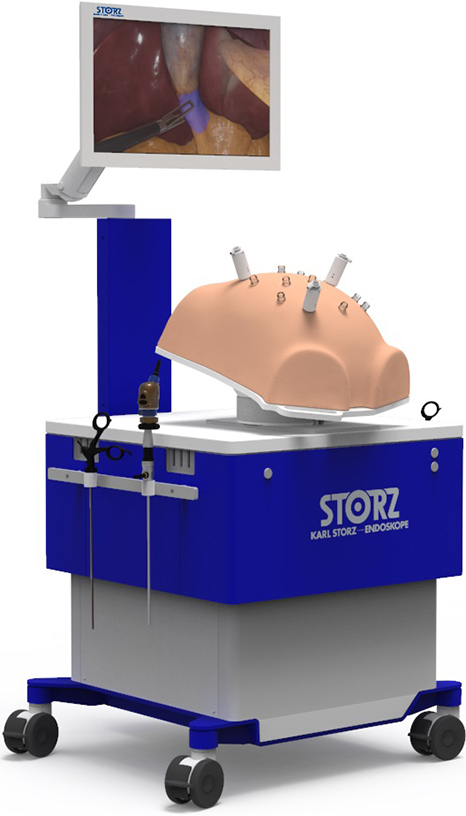 KARL STORZ, the leading endoscopy manufacturer, and VirtaMed, a world leader in surgical simulators for medical education, release a mixed reality simulator set to revolutionize laparoscopy training.
The LapTrainer allows medical students and professionals to practice key skills such as patient positioning, trocar placement, and how to prepare the OR team under realistic conditions. The LapTrainer features an abdominal model, KARL STORZ's EndoCAMelon endoscope, CLICKline and RoBi instruments. A computer-generated video of the inside of the model patient is displayed on the screen.
The transition to virtual and mixed reality simulators has enabled surgeons to perform safer surgeries by providing them realistic practice without the well-being of a patient at stake.
"We are very proud of this project as it combines the best of box model and cadaver training with the benefits of high-fidelity simulation training. This is another great step on our joint pathway towards improving the quality of medical training and we are excited to bring simulators of the highest quality and realism to medical professionals. "

– Dr. Stefan Tuchschmid, Co-CEO and Founder of VirtaMed
Laparoscopic Devices Market
iData's research shows that the laparoscopic devices market has benefited substantially from growth in laparoscopic procedures. Large amounts of resources have been allocated to researching and developing more advanced tools to refine the process of conducting laparoscopic procedures, such as the LapTrainer. Newer, state-of-the-art multifunctional devices are the future of laparoscopy. Their high costs will further drive growth in this market. According to iData Research's market forecast, the market value for laparoscopic devices is expected to increase to reach $5.1 billion by 2023.
To get in an in-depth market analysis for the U.S. and Europe, refer to our report titled Laparoscopic Devices Market Analysis, Size, Trends | 2017-2023 | MedSuite