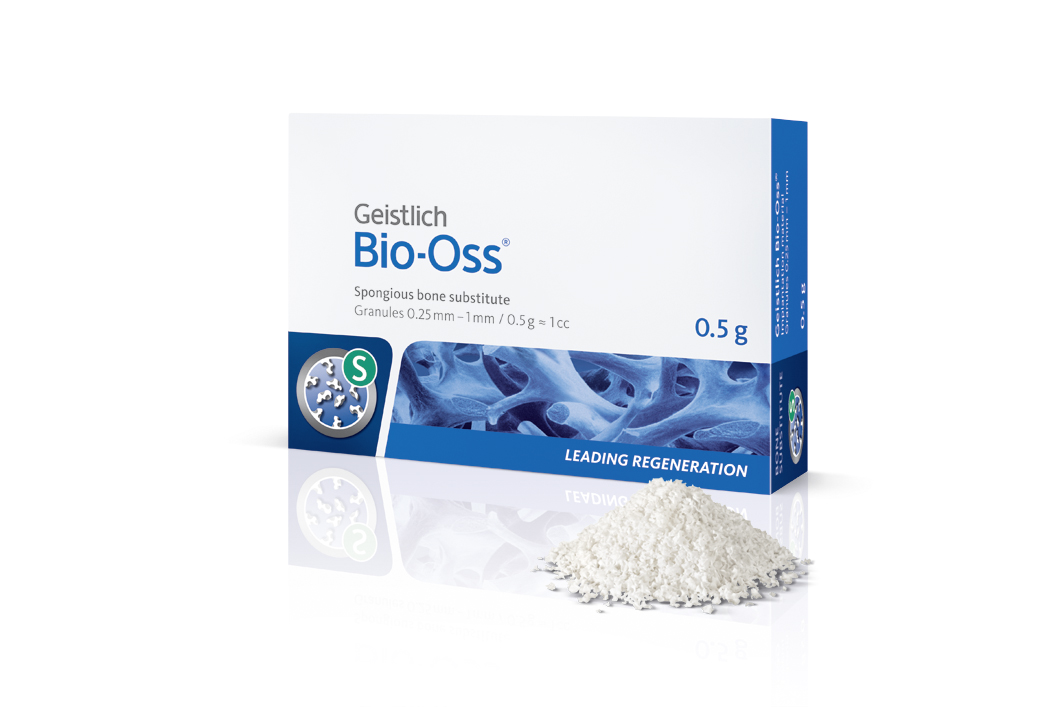 According to a new series of reports on the U.S. market for dental bone graft substitutes (DBGS) by iData Research, allografts continue to be the predominant DBGS material in the United States, being largely comprised of mineralized products. However, a major limiting factor preventing market growth in the DBGS and other biomaterials markets is the tendency to supplement large-scale implant purchases with discounted, and even complimentary, DBGS materials. There are a variety of knock-off brands operating in the dental market, especially within the DBGS sector. Additionally, the market for bone graft substitutes is overcrowded with product offerings from numerous companies, justifying a longstanding history of price cuts. As a result, competitive pricing has plateaued due to the highly-saturated nature of the DBGS market.
"The dental biomaterials market is growing at a similar rate to that of dental implants," explains Jeffrey Wong, Strategic Analyst Manager at iData Research. "Growth is primarily being driven by the growth of the dental implant market and increasing proportion of implant procedures that use dental biomaterials."
The dental bone graft substitute and barrier membrane markets in the U.S. are largely controlled by four main competitors: Geistlich, Zimmer Biomet, BioHorizons and ACE Surgical. However, the dental growth factor market was unique in its competitive landscape as there are currently only four dental growth factors available in the U.S. market. As such, the respective space is dominated by companies such as BioHorizons, Straumann and Osteohealth.
Geistlich leads the total market for dental bone graft substitutes and other biomaterials. Their popular xenograft Bio-Oss® product has allowed Geistlich to capture a large percentage of the U.S. DBGS market. However, Geistlich's overall market share will continue to be challenged over the next several years. Many of its competitors have the added advantage of bundling their regenerative materials with their implants. Furthermore, as other DBGS companies venture into the oligopolistic xenograft market and introduce xenograft products, Geistlich's share within the xenograft market will also be contended. ACE Surgical and BioHorizons pose future threats with their xenograft products, with BioHorizons representing a newer player to the market in 2016.
The leading competitors have also been able to provide complimentary or discounted DBGS and other biomaterials in large-scale dental implant deals. As a consequence, these companies are expected to maintain their dominance in the foreseeable future. In addition to bundling implant and DBGS deals, the leading competitors will continue to engage in ongoing mergers and acquisitions to secure their dominance on the respective markets. Additional competitors in the U.S. dental bone graft substitutes market include Osteogenics, LifeNet Health, Dentsply Sirona, Salvin, Straumann, Osteohealth and Keystone Dental among others.
For Further Information
More on the dental bone graft substitute market in the U.S. can be found in a series of reports published by iData Research entitled the U.S. Market Report Suite for Dental Bone Graft Substitutes and Other Biomaterials. The suite covers reports on the following markets: dental bone graft substitutes, dental growth factors and dental barrier membranes.
The iData report series on dental bone graft substitutes covers the U.S., Argentina, Brazil, Mexico, China, Australia, Japan, South Korea and 15 countries in Europe including Germany, France, the United Kingdom (U.K.), Italy, Spain, Benelux (Belgium, Netherlands and Luxemburg), Scandinavia (Finland, Denmark, Sweden and Norway), Portugal, Austria and Switzerland. Reports provide a comprehensive analysis including units sold, market value, forecasts, as well as detailed competitive market shares and analysis of major players' success strategies in each market and segment. To find out more about dental implant market data, register online or email us at [email protected] for a U.S. Market Report Suite for Dental Bone Graft Substitutes and Other Biomaterials brochure and synopsis.