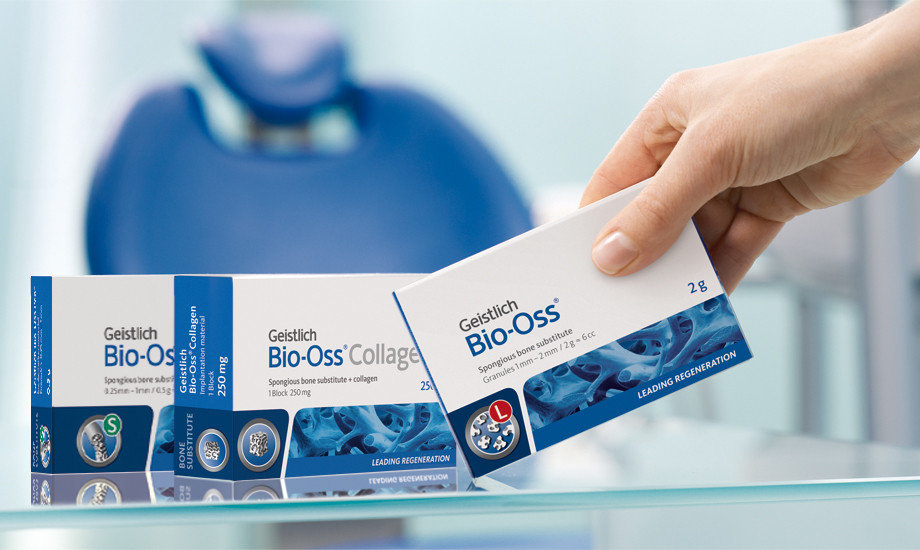 According to a new series of reports on the European market for dental bone graft substitutes (DBGS) by iData Research, it is expected that stringent regulations and protocols set in place by the European Tissue and Cells Directive (EUTCD) will continue to limit the allograft market and overall dental biomaterial market in the region. A prevailing preference for xenograft materials characterizes the DBGS market in Europe and very few regions have demonstrated a shift towards allograft materials. As a result, the dental biomaterial market is significantly underdeveloped in Europe.
"Despite the fact that autograft procedures are becoming less popular, they still account for a considerably large portion of dental bone grafting procedures across Europe," explains Jeffrey Wong, Strategic Analyst Manager at iData Research. "In recent years, the European dental biomaterial market has demonstrated improvements in growth due to regions where implant penetration is relatively low, such as France and the United Kingdom."
Increased consumer awareness and marketing initiatives have driven the number of implant procedures that use dental bone graft substitutes to increase to over 40% in certain regions, with the utilization rate of dental barrier membranes growing proportionately. A growing number of dental implant companies have recently entered the biomaterial space in order to provide a total solution to their customer base. This influx of competitors has positively affected the overall market, due to increased customer exposure and ability to offer bundled product packages that include dental implants and biomaterials.
Geistlich is the leading competitor in the European dental biomaterial market. The company is the market leader both within the DBGS and barrier membrane market all across Europe. In recent years, Geistlich has faced increased competition within the xenograft market. However, Geistlich remains dominant in every European country and is expected to continue to sustain its leading position in the market.
Botiss Biomaterials is the second leading competitor with a varied product portfolio within the dental biomaterials market. Botiss produces and distributes allograft and synthetic DBGS materials, but is most successful within the xenograft segment. The company continues to experience significant growth, largely due to its distribution deal established with Straumann, a leading dental implant manufacturer. Botiss was especially successful in the German and Spanish markets, but faced considerable competition from domestic companies in the Italian market.
Additional competitors in the Europe dental bone graft substitute market include Zimmer Biomet, Non-Profit Tissue Banks, BioHorizons, ACE Surgical, Bioteck, Dentegris, Tecnoss Dental, BEGO and numerous dental implant companies which have recently entered the dental biomaterial market.
For Further Information
More on the dental bone graft substitute market in Europe can be found in a series of reports published by iData Research entitled the Europe Market Report Suite for Dental Bone Graft Substitutes and Other Biomaterials. The suite covers reports on the following markets: dental bone graft substitutes, dental growth factors and dental barrier membranes.
The iData report series on dental bone graft substitutes covers the U.S., Brazil, Argentina, Mexico, Japan, South Korea, Australia, China, India and 15 countries in Europe including Germany, France, the United Kingdom (U.K.), Italy, Spain, Benelux (Belgium, Netherlands and Luxemburg), Scandinavia (Finland, Denmark, Sweden and Norway), Portugal, Austria and Switzerland. Reports provide a comprehensive analysis including units sold, market value, forecasts, as well as detailed competitive market shares and analysis of major players' success strategies in each market and segment. To find out more about dental bone graft substitute market data, register online or email us at [email protected] for a Europe Market Report Suite for Dental Bone Graft Substitutes and Other Biomaterials brochure and synopsis.
About Procedure Tracker
Procedure number data is available from iData's Procedure Tracker service, which allows subscribers to define and analyze procedure data segmented by state, region, hospital, surgery centre, and physician. A customizable dashboard sorts procedure data for further analysis and research.
About Reimbursement Tracker
iData Research's Reimbursement Policy Tracker enables medical device, dental, pharmaceutical and healthcare professionals to receive real-time policy updates from hundreds of insurance companies and 60,000+ policies across all therapeutic areas in the United States.
About iData Research
iData Research (www.idataresearch.com) is an international market research and consulting group focused on providing market intelligence for medical device and pharmaceutical companies. iData covers research in: Operating Room Equipment, Surgical Microscopes, Robotics and Surgical Navigation, Laparoscopy, Urology, Gynecology, Vascular Access, Endoscopy, Interventional Cardiology, Cardiac Surgery, Cardiac Rhythm Management, Electrophysiology, Ultrasound, X-Ray Imaging, Diagnostic Imaging, Oncology, Spinal Implants and VCF, Spinal MIS, Orthopedic Soft Tissue Repair and Regeneration, Orthopedic Trauma, Large & Small Joints, Anesthesiology, Wound Management, Orthopedics, Ophthalmics, Dental Operatory Equipment and more.
---
Explore our careers page for our current available job opportunities. This is your chance to join a fun and dynamic team in the medical market research industry. Send your resume to [email protected] with the job title in the subject line, and feel free to tell us a little about yourself. We look forward to hearing from you.
Like us on Facebook: facebook.com/iDataResearch
Follow us on LinkedIn: linkedin.com/company/idata-research
Follow us on Twitter: twitter.com/iDataResearch