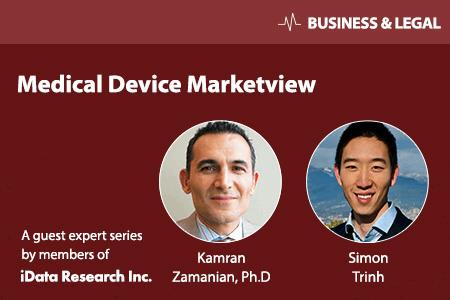 Currently, the U.S. and Japan are leading the world in telemedicine, with the U.S. ahead of Japan in this regard. However, Japan is poised for high growth, due in part to its historic problem with long hospital wait times — the nation currently is ranked the highest in the world, with an average length of stay of 18 days). The U.S. also is poised for high growth as a result of its continuous R&D efforts to improve monitoring outside the hospital. With all the attention around the U.S. and Japan, it's easy to forget about smaller markets, like China. However, China — with its 1.4 billion inhabitants — has great potential to exceed the U.S. and Japan in this market, and there are three key reasons this may occur.
To read the full article, please visit Med Device Online
For Further Information
More on the patient monitoring device market in China can be found in a series of reports published by iData Research entitled the China Market Report Suite for Patient Monitoring Equipment. The suite covers reports on the following markets: multi-parameter vital signs monitoring, wireless ambulatory telemetry monitoring, electromyogram monitoring, electroencephalogram monitoring, fetal and neonatal monitoring, pulse oximetry.
The iData report series on patient monitoring devices covers the U.S., China, Australia, India, Japan, South Korea and 15 countries in Europe including Germany, France, the United Kingdom (U.K.), Italy, Spain, Benelux (Belgium, Netherlands and Luxemburg), Scandinavia (Finland, Denmark, Sweden and Norway), Portugal, Austria and Switzerland. Reports provide a comprehensive analysis including units sold, market value, forecasts, as well as detailed competitive market shares and analysis of major players' success strategies in each market and segment. To find out more about patient monitoring device market data, register online or email us at [email protected] for a China Market Report Suite for Patient Monitoring Equipment brochure and synopsis.