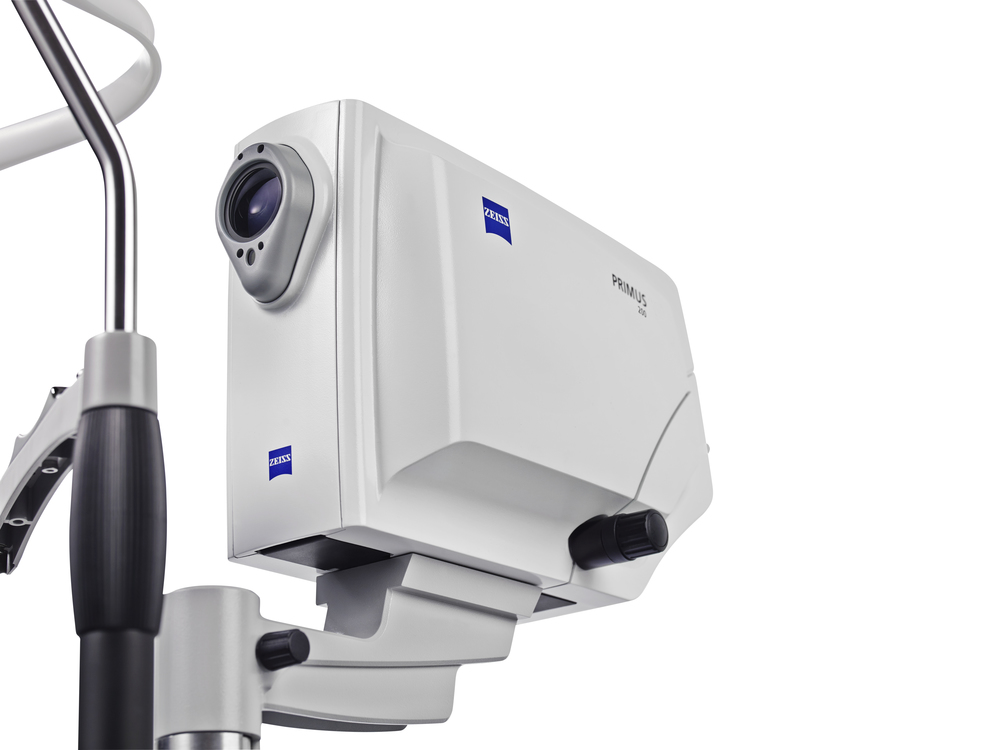 According to a new series of reports on the U.S. market for diagnostic ophthalmic devices by iData Research, many new ophthalmic device manufacturers have recently entered the U.S. market, resulting in increased competitive pricing pressure. Some of these companies are based in Italy, Japan and China, and have severely undercut prices in order to gain market share in the United States. This has led to an overall adjustment in the average selling prices (ASPs) across the market. This trend is particularly evident in the ophthalmic ultrasound and fundus camera markets, where Chinese and Italian manufacturers are entering the market with lower cost options.
The overall U.S. diagnostic ophthalmic device market will be driven by sales of hybrid optical coherence tomographers (OCTs) and new innovations in fundus cameras. The retinal imaging device category represents the largest and the fastest growing segments in the market.
"Retinal imaging devices, which include OCTs, fundus cameras and ophthalmic data management, will grow primarily due to the rapid expansion in the sales of OCTs," explains Jeffrey Wong, Strategic Analyst Manager at iData Research. "OCTs are a relatively new technology and are still being implemented in new settings across the United States."
Many of the companies in the diagnostic ophthalmic device market are leaders within a particular specialty. For example, Reichert leads in the tonometer market, Sonomed leads in the ophthalmic ultrasound market, Oculus leads in the corneal topographer market, and Keeler Instruments leads in the binocular indirect ophthalmoscope market.
The top competitors in the overall U.S. market for diagnostic ophthalmic devices, Carl Zeiss and Topcon, have managed to hold large shares in the OCT market and have been able to diversify across a significant number of diagnostic markets. Carl Zeiss Meditec is the leading competitor in the U.S. ophthalmic diagnostic market and is also a major competitor in the ophthalmic laser market. The company offers three OCT product lines, the PRIMUS™200, the CIRRUS™ HD-OCT, and the CIRRUS™ photo.
Topcon Medical Systems is the second leading competitor in the overall U.S. diagnostic ophthalmic device market. The company is the leader in providing optometrists and ophthalmologists a wide range of non-mydriatic, mydriatic and combined camera products. They focus their efforts on developing combined devices to facilitate convenience and ease of operation. The company will maintain a strong presence in the market as a result of their autofluorescent technology. Additional competitors in the diagnostic ophthalmic device market include Heidelberg Engineering, Haag-Streit, Nidek/Marco, Canon and Quantel among others.
For Further Information
More on the diagnostic ophthalmic market in the U.S can be found in a series of reports published by iData Research entitled the U.S. Market Report Suite for Diagnostic Ophthalmic Devices. The suite covers reports on the following markets: Ophthalmic coherence tomography, fundus cameras, data management systems, slit lamps, perimeters, tonometers, autorefractors/keratometers, binocular indirect ophthalmoscopes, ophthalmic ultrasound devices, wavefront abberometers, corneal topographers and optical biometers.
The iData report series on ophthalmic devices covers the U.S. and 15 countries in Europe including Germany, France, the United Kingdom (U.K.), Italy, Spain, Benelux (Belgium, Netherlands and Luxemburg), Scandinavia (Finland, Denmark, Sweden and Norway), Portugal, Austria and Switzerland. Reports provide a comprehensive analysis including units sold, market value, forecasts, as well as detailed competitive market shares and analysis of major players' success strategies in each market and segment. To find out more about ophthalmic device market data, register online or email us at [email protected] for a U.S. Market Report Suite for Diagnostic Ophthalmic Devices brochure and synopsis.
About Procedure Tracker
Procedure number data is available from iData's Procedure Tracker service, which allows subscribers to define and analyze procedure data segmented by state, region, hospital, surgery centre, and physician. A customizable dashboard sorts procedure data for further analysis and research.
About Reimbursement Tracker
iData Research's Reimbursement Policy Tracker enables medical device, dental, pharmaceutical and healthcare professionals to receive real-time policy updates from hundreds of insurance companies and 60,000+ policies across all therapeutic areas in the United States.
About iData Research
iData Research (www.idataresearch.com) is an international market research and consulting group focused on providing market intelligence for medical device and pharmaceutical companies. iData covers research in: Operating Room Equipment, Surgical Microscopes, Robotics and Surgical Navigation, Laparoscopy, Urology, Gynecology, Vascular Access, Endoscopy, Interventional Cardiology, Cardiac Surgery, Cardiac Rhythm Management, Electrophysiology, Ultrasound, X-Ray Imaging, Diagnostic Imaging, Oncology, Spinal Implants and VCF, Spinal MIS, Orthopedic Soft Tissue Repair and Regeneration, Orthopedic Trauma, Large & Small Joints, Anesthesiology, Wound Management, Orthopedics, Ophthalmics, Dental Operatory Equipment and more.
---
Explore our careers page for our current available job opportunities. This is your chance to join a fun and dynamic team in the medical market research industry. Send your resume to [email protected] with the job title in the subject line, and feel free to tell us a little about yourself. We look forward to hearing from you.
Like us on Facebook: facebook.com/iDataResearch
Follow us on LinkedIn: linkedin.com/company/idata-research
Follow us on Twitter: twitter.com/iDataResearch