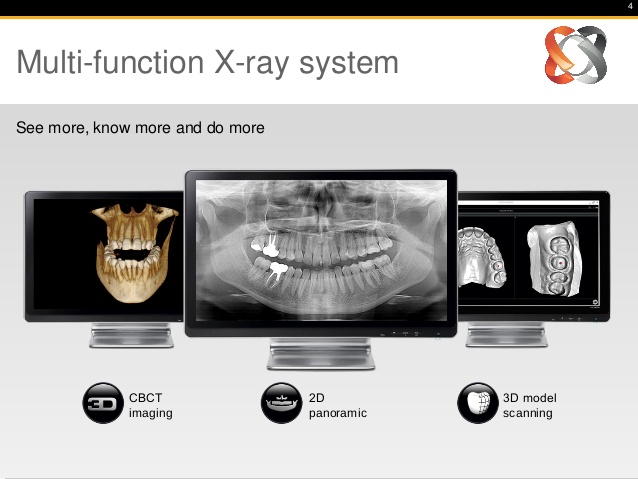 According to a new series of reports on the Europe market for dental imaging by iData Research, both intraoral and extraoral X-rays with digital technology are rapidly penetrating the market and replacing outdated systems. The growth rate of the overall dental imaging market was very stable across all segments, and will remain so over the next several years.
While the intraoral X-ray segment continued to be mostly flat, the extraoral imaging and cone beam computed tomography (CBCT) segments experienced a combination of slow growth and slow average selling price (ASP) declines. There is a clear trend towards 3D imaging, and with advances in the 2D imaging sector coupled with extremely attractive prices, these segments will eventually become the principal drivers of the market as a whole. Currently, the CBCT market is the only driving force of the overall market in terms of value.
"The ASP remained largely stable across Europe, although brand preferences in certain countries contributed to much lower ASPs in Southern Europe when compared to markets such as Germany, Switzerland or Scandinavia," explains Jeffrey Wong, Strategic Analyst Manager at iData Research. "Prices are expected to experience a slight decline in the next several years; however, they have already begun to bottom out, as it is a very mature market."
Growth in certain European markets, such as Germany and the United Kingdom, were primarily dominated by photostimulable phosphor (PSP) scanners, while other markets, such as France and Scandinavia, were driven by digital sensors. The end result was both markets growing at a similar rate due to the opposing popularities of the respective technologies in each country. However, the ASPs of PSP systems were declining all around. This is largely due to the market saturation of PSP systems, especially in countries like Germany, Austria and the Netherlands, as they remain the most popular alternative among dentists compared to analog systems. Additionally, there is a wide array of manufacturers who produce these systems and the prices can vary greatly between competitors.
Carestream Dental and Sirona were consistently among the top players across all dental imaging markets. While they have only recently entered the extraoral X-ray and CBCT markets, Dürr Dental completely dominates the PSP system market, accounting for over 50% share of the whole market.
Other market leaders such as Planmeca, Danaher Group and CEFLA Group were still very strong players in the market, and often had leading market shares in particular countries for specific segments. Examples include Planmeca controlling the majority of the imaging market in Scandinavia, CEFLA being the leader in various segments in Italy, and Danaher Group leading the PSP System market in Scandinavia. Additional competitors in the Europe dental imaging market include Vatech, ACTEON Group and Owandy among others.
For Further Information
More on the dental imaging device market in Europe can be found in a series of reports published by iData Research entitled the Europe Market Report Suite for Dental Imaging Devices. The suite covers reports on the following markets: intraoral x-ray devices, extraoral x-ray devices and CBCT scanners.
The iData report series on dental imaging devices covers the U.S. and 15 countries in Europe including Germany, France, the United Kingdom (U.K.), Italy, Spain, Benelux (Belgium, Netherlands and Luxemburg), Scandinavia (Finland, Denmark, Sweden and Norway), Portugal, Austria and Switzerland. Reports provide a comprehensive analysis including units sold, market value, forecasts, as well as detailed competitive market shares and analysis of major players' success strategies in each market and segment. To find out more about dental imaging device market data, register online or email us at [email protected] for a Europe Market Report Suite for Dental Imaging Devices brochure and synopsis.