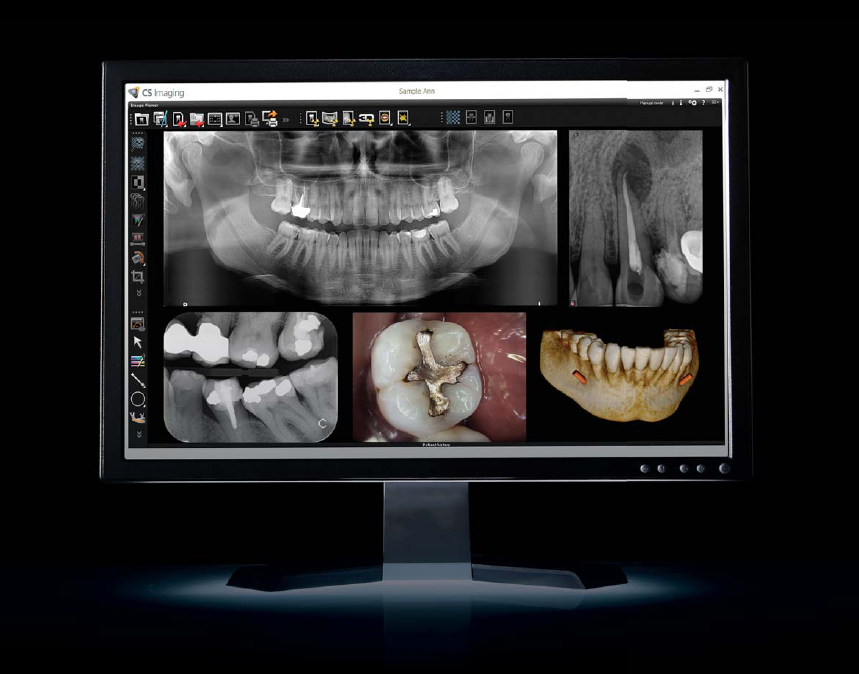 According to a new series of reports on the European dental imaging device market by iData Research, both intraoral and extraoral x-rays with digital technology are rapidly penetrating the market and replacing outdated systems. The market also includes cone beam computed tomography (CBCT).
The CBCT market is the fastest growing dental imaging market in Europe. The growth rate of the overall dental imaging market was very stable across all segments. However, while the intraoral x-ray segment continued to be mostly flat, as the effect of digitization has already been felt, the extraoral imaging and CBCT segments experienced a combination of strong unit sales growth and rapid average selling price (ASP) declines. There is a clear trend towards 3D imaging and with advances in the 2D imaging sector coupled with extremely attractive prices, these segments will become the principal drivers of the market as a whole.
"Even though unit sales increased for nearly every market segment, especially in the 3D imaging segment, declining ASPs all around held the total market value at bay," explains Jeffrey Wong, Strategic Analyst Manager at iData Research. "Nonetheless, the total market will continue to expand steadily through 2023."
The market for photostimulated phosphor (PSP) plates grew proportionately, fueled by the increased adoption of PSP capturing. The digital sensor market experienced a similar trend to the PSP scanner market. This is due to the fact that PSP scanners and digital sensors are competing products and both are equally viable alternatives to traditional film-based intraoral imaging. Growth in certain European markets, such as Germany and the United Kingdom, were primarily dominated by PSP scanners, while other markets, such as France and Scandinavia, were driven by digital sensors. The end result was both markets growing at a similar rate due to the opposing popularities of the respective technologies in each country.
Carestream Dental and Sirona were consistently among the top players across all markets. The popularity of both companies varied greatly by country. While they have only recently entered the extraoral X-ray and CBCT markets, Dürr Dental completely dominates the PSP system market, accounting for over 50% share of the whole market.
Although not market leaders overall, companies such as Planmeca, Danaher Group and CEFLA Group were still very strong players in the market, and often had leading market shares in particular countries for specific segments. Examples include Planmeca controlling the majority of the imaging market in Scandinavia, CEFLA being the leader in various segments in Italy, and Danaher Group leading the extraoral x-ray system and CBCT scanner markets in the United Kingdom. Additional competitors in the Europe dental imaging device market include Vatech, ACTEON Group and Owandy among others.
For Further Information
More on the dental imaging device market in Europe can be found in a series of reports published by iData Research entitled the Europe Market Report Suite for Dental Imaging Devices. The suite covers reports on the following markets: intraoral x-ray devices, extraoral x-ray devices and CBCT scanners.
The iData report series on dental imaging devices covers the U.S. and 15 countries in Europe including Germany, France, the United Kingdom (U.K.), Italy, Spain, Benelux (Belgium, Netherlands and Luxemburg), Scandinavia (Finland, Denmark, Sweden and Norway), Portugal, Austria and Switzerland. Reports provide a comprehensive analysis including units sold, market value, forecasts, as well as detailed competitive market shares and analysis of major players' success strategies in each market and segment. To find out more about dental imaging device market data, register online or email us at [email protected] for a Europe Market Report Suite for Dental Imaging Devices brochure and synopsis.