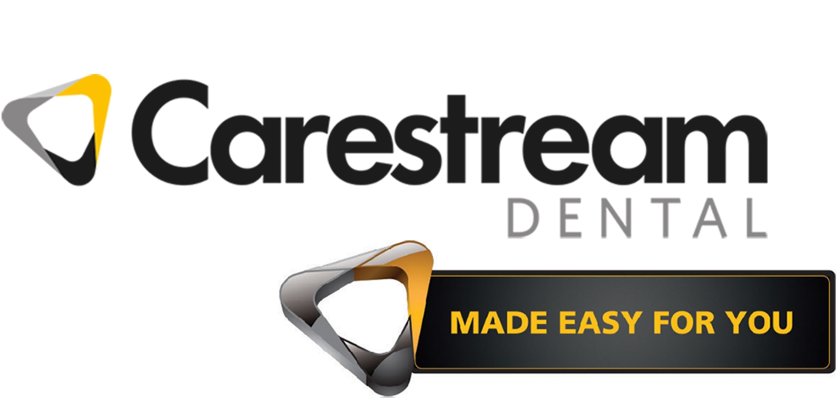 Carestream, working with its parent company, Onex Corporation (ONEX.TO), has recently entered into an agreement to sell its dental digital business to funds managed by Clayton, Dubilier & Rice (CD&R), a leading global private investment firm, and CareCapital Advisors Limited (CareCapital), a specialist investment platform focused on dental and consumer health in Asia and part of Hillhouse Capital Management (Hillhouse). The new independent company will be named Carestream Dental.
Carestream's dental digital business, which provides imaging systems and practice management software for general and specialist dental practices globally, has earned leading positions in attractive, high-growth, oral healthcare markets and is well positioned for continued growth and success. CD&R and CareCapital intend to partner with the Carestream Dental team to build on the company's leading positions and accelerate growth.
Dental X-ray film and anesthetics are not included in the agreement and will remain with Carestream.
Lisa Ashby, President of Carestream Dental, will become CEO of the new independent company upon the closing of the transaction. "This is a landmark moment for Carestream Dental that positions the company for exciting future growth," said Ms. Ashby, "With the strong support of our new partners, we look forward to becoming even more effective in serving the dynamic needs of the global oral healthcare industry with innovative products, high quality services and an unwavering commitment to excellence in all that we do."
"Our investment in Carestream Dental lines up well with CD&R's strengths executing complex corporate carve-outs where there is meaningful transformation and growth potential," said CD&R Partner Derek Strum. "We are excited to invest behind a strong employee base and leading global brand in a consistently growing market with technology penetration tailwinds, and to partner with Hillhouse/CareCapital, who owns several dental platforms in China that will help Carestream Dental further capitalize on substantial emerging market growth opportunities."
Carestream is committed to work with CD&R and Hillhouse/CareCapital to ensure a smooth transition for its dental digital employees and customers. Carestream will focus on the continued success and competitiveness of its remaining business, which include: medical imaging equipment, healthcare IT solutions, medical & dental film, non-destructive testing film and imaging equipment, and precision films and contract coating services. These businesses have earned attractive market positions and generate strong earnings and cash flow, and will benefit from recent investments in innovative technologies and growth initiatives.
"Through their passion, innovation and customer focus, our dental digital employees have built market-leading positions. I'm excited that Lisa and her team will have the opportunity to build an independent leading global oral healthcare company," said Kevin Hobert, CEO, Carestream. "With innovative new offerings in every segment of our remaining businesses, we look forward to focusing our resources and attention on our significant growth opportunities."
Subject to regulatory and other approvals, it is anticipated that the sale will close in the third quarter. With respect to France, where the opinion of the works council is mandatory for a project of this kind, Carestream will not undertake a legal obligation to sell the business until the relevant works councils' consultation has been completed. Additional terms of the transaction were not disclosed. Jeffries Group LLC served as exclusive financial advisor to Carestream.
For Further Information
More on the dental operatory equipment market in the US can be found in a report suite published by iData Research entitled the US Market Report Suite for Dental Operatory Equipment. The suite covers reports on the following markets: Dental Treatment Center & Multimedia Systems, Dental Handpieces, Dental Scalers, Curing Lights, Caries Detection Devices, Intraoral Cameras, Dental Autoclaves, and Dental Management Software (US Only).
The iData report series on dental operatory equipment covers Germany, France, U.K., Italy, Spain, Benelux, Scandinavia, Austria, Switzerland, Portugal, and the United States. Reports provide a comprehensive analysis including units sold, procedure numbers, market value, forecasts, as well as detailed competitive market shares and analysis of major players' success strategies in each market and segment. To find out more about dental operatory equipment market data or procedure data, register online or email us at [email protected] for a US Market Report Suite for Dental Operatory Equipment brochure and synopsis.
About iData Research
iData Research is an international market research and consulting firm, dedicated to providing the best in business intelligence for the medical device industry. Our research empowers our clients by providing them with the necessary tools to achieve their goals and do it right the first time. iData covers research in: Dental Operatory Equipment, Dental Material, Dental Lasers, Dental Prosthetics, Dental CAD/CAM, Dental Bone Graft Substitutes, Ophthalmics, Ultrasound, X-Ray Imaging, Diagnostic Imaging, Oncology, Vascular Access, Interventional Cardiology, Cardiac Surgery, Cardiac Rhythm Management, Electrophysiology, Operating Room Equipment, Surgical Microscopes, Robotics and Surgical Navigation, Laparoscopy, Urology, Gynecology, Endoscopy, Spinal Implants and VCF, Spinal MIS, Orthopedic Soft Tissue Repair and Regeneration, Orthopedic Trauma, Large & Small Joints, Anesthesiology, Wound Management, Orthopedics and more.
We have built a reputation and earned our clients' trust based on consistent and uniquely intelligent research that allows our customers to make confident decisions and impact their businesses. A combination of market expertise and over a decade of experience has resulted in a deep understanding of the medical device industry that has inspired innovation and propelled our clients to success.
About Procedure Tracker
Procedure number data is available from iData's Procedure Tracker service, which allows subscribers to define and analyze procedure data segmented by state, region, hospital, surgery centre, and physician. A customizable dashboard sorts procedure data for further analysis and research.
About Reimbursement Tracker
iData Research's Reimbursement Policy Tracker enables medical device, dental, pharmaceutical and healthcare professionals to receive real-time policy updates from hundreds of insurance companies and 60,000+ policies across all therapeutic areas in the United States.
---
Explore our careers page for our current available job opportunities. This is your chance to join a fun and dynamic team in the medical market research industry. Send your resume to [email protected] with the job title in the subject line, and feel free to tell us a little about yourself. We look forward to hearing from you.
Like us on Facebook: facebook.com/iDataResearch
Follow us on LinkedIn: linkedin.com/company/idata-research
Follow us on Twitter: twitter.com/iDataResearch