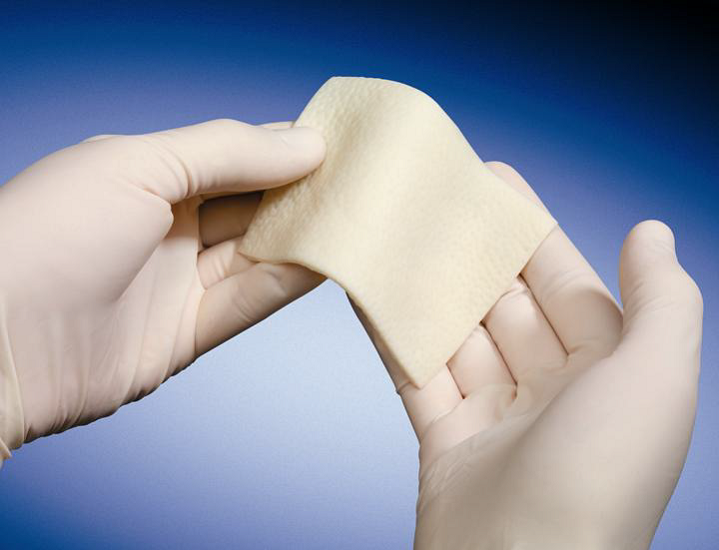 Enhanced Recovery Protocol for Alloplastic Breast Reconstruction May be Safe
An enhanced recovery protocol was associated with improved patient satisfaction and length of hospital stay among women undergoing alloplastic breast reconstruction.
The researchers analyzed length of hospital stay for 29 patients, ED visits of 11 patients and enhanced recovery for 29 patients. Baseline data for age, parameters of cancer risk, surgery type and immediate vs. delayed reconstruction were similar across the cohorts.
Both the traditional recovery and transition recovery groups experienced an average length of hospital stay of 1.6 nights. The average hospital stay for the enhanced recovery group, by comparison, was zero nights (P < .001).
Patients in the enhanced recovery group also experienced improvements in a number of measures, including severe pain (P = .02), nausea (P = .01), enjoyment of food (P = .0002) and a feeling of being rested (P = .02) compared with patients in the transition recovery group.
All three groups experienced similar rates of ED visits. Rates of hematoma were also similar, as were rates of infection requiring IV antibiotics or infection requiring explantation.
Source: Dumestre DO, et al. Plast Reconstruct Surg. 2017;doi:10.1097/PRS.0000000000003056.
Immediate Postmastectomy Breast Reconstruction May be a Safe, Effective Option
In the postmastectomy radiation setting, immediate autologous breast reconstruction yielded similar complication and satisfaction rates as delayed reconstruction.
The researchers gathered prospective data for 175 patients. They evaluated patients using the BREAST-Q questionnaire in the pre-operative stage as well as at 1 and 2 years after surgery.
The data set included 108 patients who underwent immediate reconstruction and 67 who underwent delayed reconstruction. The majority of immediate reconstructions (93.5%) were performed at a single center, according to the results.
Overall complication rates occurred in 25.9% of those undergoing immediate procedures and 26.9% of those who delayed for one year (P = .54). Delayed reconstruction was associated with significantly lower satisfaction rates in terms of breast, psychosocial and sexual well-being compared with immediate reconstruction (P < .0001). Findings recorded at 1 and 2 years after the procedure indicated comparable satisfaction levels in the BREAST-Q questionnaire for both the immediate and delayed groups.
Source: Billig J, et al. Plast Reconstruct Surg. 2017;doi:10.1097/PRS.0000000000003331.
For Further Information
More on the soft tissue reinforcement and regeneration device market in the U.S. can be found in a report suite published by iData Research entitled U.S. Market for Soft Tissue Reinforcement and Regeneration. The suite covers reports on the following markets: Breast Reconstruction, Dural Repair, Skin Repair, Dental Soft Tissue Regeneration, Hernia Repair, Vaginal Sling, and Sports Medicine and Tendon Reinforcement.
The iData report series on soft tissue reinforcement and regeneration devices covers the United States, Germany, France, the United Kingdom, Italy, Spain, Belgium, Netherlands, Luxembourg, Denmark, Finland, Norway, Sweden, Austria, Switzerland and Portugal. Reports provide a comprehensive analysis including units sold, procedure numbers, market value, forecasts, as well as detailed competitive market shares and analysis of major players' success strategies in each market and segment. To find out more about global soft tissue reinforcement and regeneration market data or procedure data, register online or email us at [email protected] for a U.S. Market for Soft Tissue Reinforcement and Regeneration brochure and synopsis.
About Procedure Tracker
Procedure number data is available from iData's Procedure Tracker service, which allows subscribers to define and analyze procedure data segmented by state, region, hospital, surgery centre, and physician. A customizable dashboard sorts procedure data for further analysis and research.
About Reimbursement Tracker
iData Research's Reimbursement Policy Tracker enables medical device, dental, pharmaceutical and healthcare professionals to receive real-time policy updates from hundreds of insurance companies and 60,000+ policies across all therapeutic areas in the United States.
About iData Research
iData Research (www.idataresearch.com) is an international market research and consulting group focused on providing market intelligence for medical device and pharmaceutical companies. iData covers research in: Operating Room Equipment, Surgical Microscopes, Robotics and Surgical Navigation, Laparoscopy, Urology, Gynecology, Vascular Access, Endoscopy, Interventional Cardiology, Cardiac Surgery, Cardiac Rhythm Management, Electrophysiology, Ultrasound, X-Ray Imaging, Diagnostic Imaging, Oncology, Spinal Implants and VCF, Spinal MIS, Orthopedic Soft Tissue Repair and Regeneration, Orthopedic Trauma, Large & Small Joints, Anesthesiology, Wound Management, Orthopedics, Ophthalmics, Dental Operatory Equipment and more.
---
Explore our careers page for our current available job opportunities. This is your chance to join a fun and dynamic team in the medical market research industry. Send your resume to [email protected] with the job title in the subject line, and feel free to tell us a little about yourself. We look forward to hearing from you.
Like us on Facebook: facebook.com/iDataResearch
Follow us on LinkedIn: linkedin.com/company/idata-research
Follow us on Twitter: twitter.com/iDataResearch