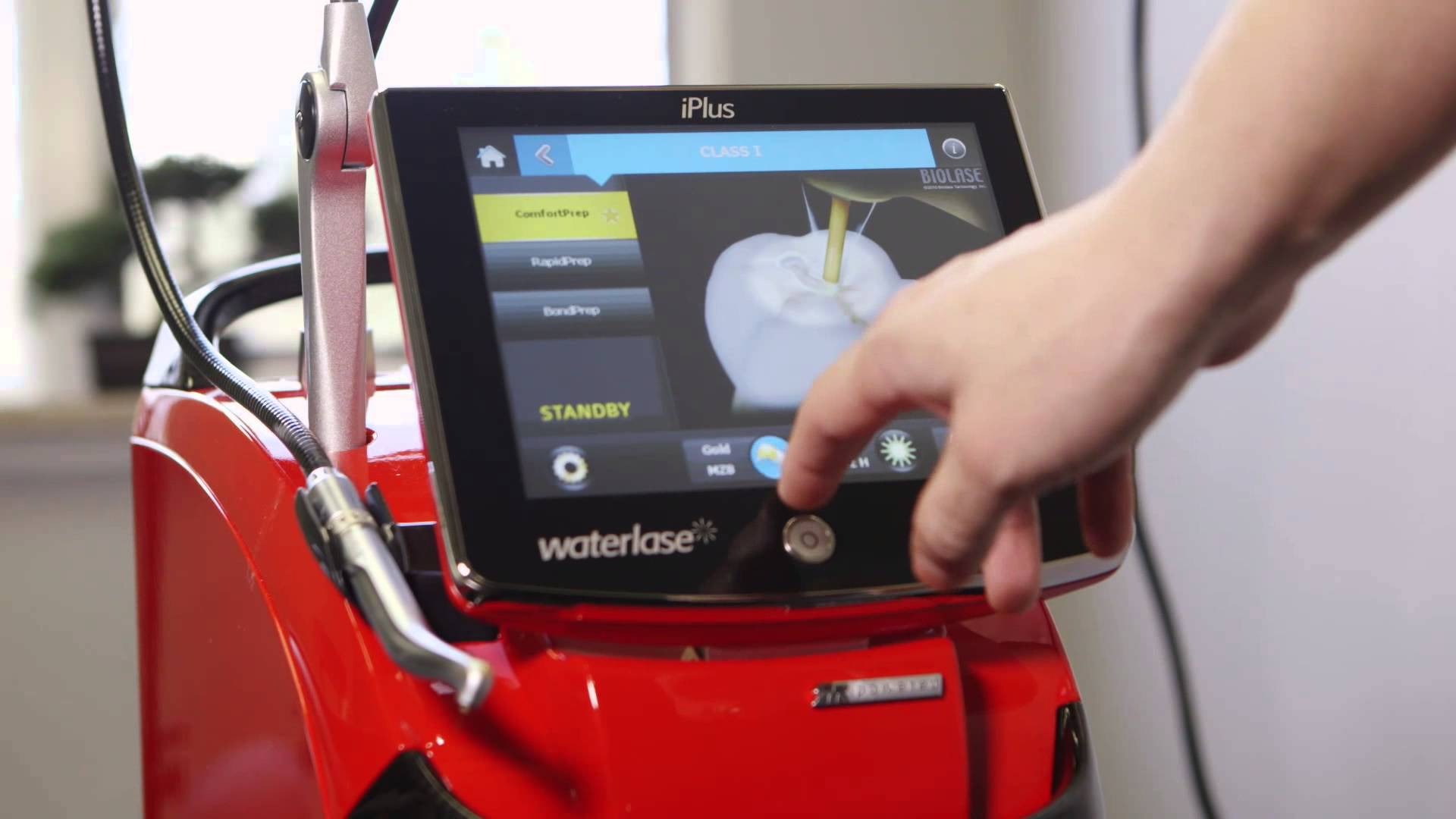 According to a new series of reports on the U.S. dental lasers market by iData Research, the total all-tissue dental lasers market is expected to grow significantly and exhibit double digit growth for the next several years, primarily driven by sales of both articulated arm and fiber-delivered laser systems.
All-tissue lasers are predominantly Er:YAG lasers which allow dentists to refrain from using anesthetics during dental procedures, leaving the patient with a tingling sensation but little to no pain. However, the advantages of all-tissue lasers are outweighed by the high initial cost of investment. High cost and inexpensive alternatives, such as traditional tooth decay treatments, significantly limit the market value and growth of the all-tissue laser market. But as this technology improves and scientific evidence points to the possibility of truly removing the drill from the dental office, these all-tissue lasers will ultimately become the norm.
"As the number of installations increase, a larger proportion of units sold each year will be replacement units for obsolete or broken systems," explains Dr. Kamran Zamanian, CEO of iData. "However, new installations will continue to comprise the majority of units sold as more dentists adopt laser systems in their practices."
The average selling price (ASP) of an all-tissue laser system, both articulated arm and fiber laser systems, have experienced a decrease due to a combination of pricing pressures, product promotions and shifting purchasing behaviors. The ASP is expected to remain relatively stable, a result of a rising demand for higher-priced system models, a trend that will be driven by an increase in acceptance and education of practitioners.
Biolase leads the U.S. market for all-tissue dental lasers due to the company's near-monopoly in the fiber-delivered laser segment. Biolase offers its line of WaterLase® all-tissue lasers, which make use of a fiber optic delivery method with an Er,Cr:YSGG laser source. The WaterLase® portfolio comprises Biolase's flagship WaterLase iPlus™, as well as some older models that are still sold through distributors, such as the WaterLase MDX™ and WaterLase MD® Turbo. Convergent Dental leads the articulated arm dental laser segment. They have successfully penetrated the U.S. market and continue to be the fastest growing company in the all-tissue laser market. The main reasons for the company's performance are their highly successful marketing efforts as well as their technologically advanced Solea® dental laser.
Additional competitors in the U.S. all-tissue lasers market include J. Morita, Elexxion AG and AMD Laser with their LiteTouch™ system, the only direct delivery solution on the market. As well as Fotona, with their LightWalker® series of products that are being distributed by Technology4Medicine, a California-based company with the goal to increase education, awareness and adoption of laser technology in dentistry.
For Further Information
More on the dental laser market in the U.S. can be found in a report suite published by iData Research entitled the US Market Report Suite for Dental Lasers. The suite covers reports on the following markets: soft tissue dental lasers, all-tissue dental lasers and welding lasers.
The iData report series on dental lasers covers the U.S. and 15 countries in Europe including Germany, France, the United Kingdom (U.K.), Italy, Spain, Benelux (Belgium, Netherlands and Luxemburg), Scandinavia (Finland, Denmark, Sweden and Norway), Portugal, Austria and Switzerland. Reports provide a comprehensive analysis including units sold, procedure numbers, market value, forecasts, as well as detailed competitive market shares and analysis of major players' success strategies in each market and segment. To find out more about dental laser market data or procedure data, register online or email us at [email protected] for a US Market Report Suite for Dental Lasers brochure and synopsis.
About iData Research
iData Research (www.idataresearch.com) is an international market research and consulting group focused on providing market intelligence for medical device and pharmaceutical companies. iData covers research in: Operating Room Equipment, Surgical Microscopes, Robotics and Surgical Navigation, Laparoscopy, Urology, Gynecology, Vascular Access, Endoscopy, Interventional Cardiology, Cardiac Surgery, Cardiac Rhythm Management, Electrophysiology, Ultrasound, X-Ray Imaging, Diagnostic Imaging, Oncology, Spinal Implants and VCF, Spinal MIS, Orthopedic Soft Tissue Repair and Regeneration, Orthopedic Trauma, Large & Small Joints, Anesthesiology, Wound Management, Orthopedics, Ophthalmics, Dental Operatory Equipment and more.