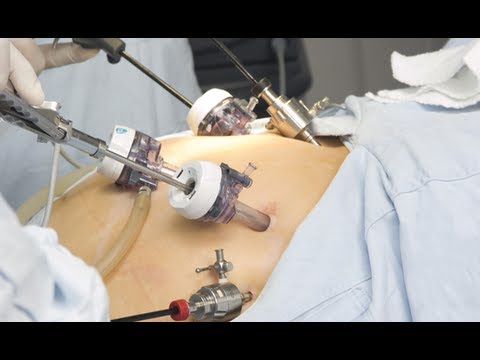 iData Research, a leading international market research and consulting firm, has published results from its Laparoscopy Procedure Tracker service that quantifies over 7000 primary and secondary procedure codes across the United States. Research has shown that nephrectomy procedures, hernia repair, sleeve gastrectomy, and female sterilization have the highest growth rates compared to any other laparoscopic procedures in recent years. The most commonly performed laparoscopic procedure is the cholecystectomy, which represented a large portion of all laparoscopic procedures performed in the United States. The three States that have the highest number of laparoscopic procedures performed are California, Texas and Florida.
Are your sales following the most current procedure trends? Contact us and schedule a demo to find out which procedures are driving volumes within a particular state, hospital, ASC or even physicians.
"The number of laparoscopic procedures has been growing consistently, fueled by the introduction of innovative devices that will make laparoscopic procedures more efficient and improve clinical results," explains Dr. Kamran Zamanian, CEO of iData. "The number of laparoscopic procedures performed is expected to reach almost 4 million by 2021."
iData Research Procedure Tracker Key Features Include:
Defined procedures based on Medical Claim information, hospital discharge data and iData's procedure research
Procedure data by HCPCS, or ICD-9, ICD-10 Codes
Procedure numbers across the entire United States
Over 7000 procedures classified into 18 therapeutic areas including cardiology, anesthesiology, orthopedics, urology, endoscopy and more
Data covers four medical settings including hospital inpatient and outpatient, doctor's office and ambulatory centers
Data can be segmented by physician specialty, including specialized surgeons, nurses and general practitioners
Procedures are further segmented by year
As the market for closure devices increases with the number of laparoscopic bariatric procedures performed, revenue generated by this segment will continue to grow. Covidien, Ethicon, Karl Storz and other notable companies are influential sources that impact the choice of medical intervention for alternative laparoscopic procedures, including hand-assisted laparoscopic procedures and obesity intervention. Companies often devote resources to offer surgeon training at a low cost with the purchase of an advertised product. When training is readily available, surgeons are more likely to take on new technology with expected improved patient outcomes. As a result, procedures are increasingly being performed laparoscopically and in outpatient settings.
For Further Information
More on the U.S. laparoscopy device market can be found in the report published by iData entitled U.S. Market for Laparoscopic Devices. This report covers the U.S. and includes the following market segments: laparoscope market, access device market, hand instrument market, insufflation device market, suction-irrigation device market, direct energy market, ultrasonic device market, closure device market, gastric band market, powered morcellator market, and female sterilization device market.
The global series on the "Laparoscopic Device Market" covers 16 countries including the U.S. and 15 Countries in Europe. The full reports provide a comprehensive analysis including units sold, procedure numbers nationally and by State in the U.S., market value, forecasts, as well as detailed competitive market shares and analysis of major players' success strategies in each market and segment. Register online or email us at [email protected] for a complimentary U.S. Laparoscopic Device Market report brochure and synopsis.
About iData Research
iData Research (www.idataresearch.com) is an international market research and consulting group focused on providing market intelligence for medical device and pharmaceutical companies. iData covers research in: Dental Operatory Equipment, X-Ray Imaging, Vascular Access, Peripheral Vascular, Endoscopy, Interventional Cardiology, Cardiac Surgery, Cardiac Rhythm Management, Electrophysiology, Diagnostic Imaging, Operating Room Equipment, Surgical Microscopes, Robotics and Surgical Navigation, Oncology, Ultrasound, Laparoscopy, Urology, Gynecology, Spinal Implants and VCF, Spinal MIS, Orthopedic Soft Tissue Repair and Regeneration, Orthopedic Trauma, Large and Small Joints, Anesthesiology, Wound Management, Orthopedics, Ophthalmics and more.